---
Sign on bonus!! We are welcoming full time and prn CNA's to our outstanding team of CNA'S. Day and night shifts available. Great benefits and working environment! Night and weekend differentials. Please apply in person @ 1401 Phay Ave., Canon City, CO E.O.E.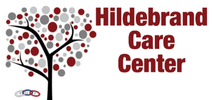 • 1401 Phay Ave, Canon City
---
The City of Ca¤on City is accepting applications for the position of Sales and Use Tax Technician. The Sales and Use Tax Technician is responsible for the prioritizing of all sales tax operations related to the processing of tax information and in assisting taxpayers with compliance and remittance of taxes owed to the city. Applicants must possess an Associate's degree in a related field (Bachelor's degree preferred) and a minimum of four years related work experience. Pre-employment drug screening and background check are part of our screening process. The pay range starts at $18.20 per hour plus participation in City benefits according to policy. Applications may completed online at www.canoncity.org. Resumes will not be accepted in lieu of the application but may be submitted in addition. The City of Ca¤on City is an Equal Opportunity Employer.
---